At Beadworx, we believe in the power of art to transform lives and uplift communities.
Since our inception in 2015, we have been dedicated to creating a brighter future for talented Haitian artisans. With their incredible skill, they masterfully craft unique and handmade pieces by bending and wrapping wire frames, adorned with vibrant glass beads.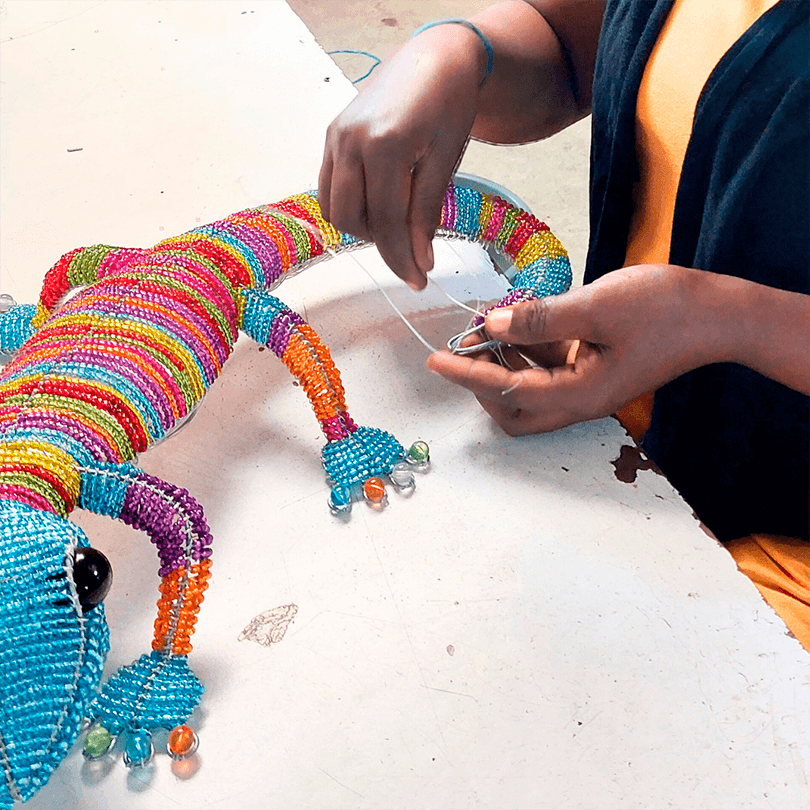 Beadworx products add color, brightness, and a touch of magic to any decor. Each piece is a testament to the artistry and dedication of our artisans, making it truly special and one-of-a-kind. By acquiring Beadworx creations, you add a unique piece to your space, while supporting a cause that empowers individuals and strengthens communities.


Our family-owned company has been making a positive impact for over 30 years, providing job opportunities and driving education initiatives in Haiti. We are committed to transforming lives and promoting the rich artistic traditions of the region.
Join us on this incredible journey.
By choosing Beadworx, you choose to make a difference and contribute to a greater cause. Together, we can expand our reach, create more job opportunities, and foster sustainable practices. Let Beadworx bring joy, inspiration, and a touch of handmade excellence to your world.